Why is it really that important?
Proper management of our resources is undoubtedly very important for our lives, in all aspects: physical, energetic and spiritual.
The energy we have inside is what allows each cell of our body to carry out its functions of growth, regeneration and protection.
How is this energy conveyed? Our body makes use of a specific driver: water!
Water emits electromagnetic signals and these signals are very important because they are real "information." Informacional® is, in fact, the term used to define the water that has received information in the form of frequencies and that is then able to retransmit them.
Every day we lose physiologically approximately 2.5 liters of liquids. Therefore, every day it is necessary to re-entroduce the same amount of water through eating and especially drinking, otherwise there is a serious risk of dehydration. When water content in cells actually drops below 50%, it can happen that vital processes are paralyzed, unfortunately sometimes causing deleterious disorders also very serious.
Water is in fact the solvent in which each food is diluted together with each element that comes into contact with our body, making it more assimilable and making its hardness or mild toxicity. A very "healthy" and beneficial water for our health can only procede from natural sources: untreated, so to speak.
The question now is:
If we cannot draw water from a natural source, how can we eliminate "negative information" from it? And how can we give back water its original vitality?
The solution exists and is much simpler than you think.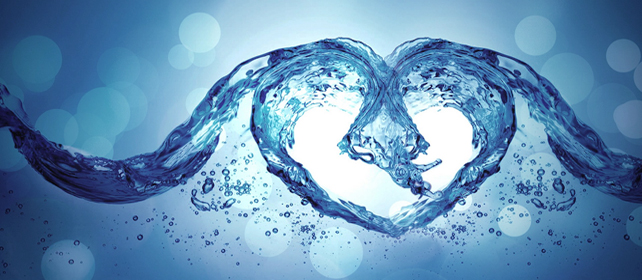 The contents of Information Medicine and the new applications of Holistic Biotechnologies today are, in fact, a very effective and very simple means, accessible to all.
THROUGH RQI VIDEO-LESSONS YOU WILL DISCOVER HOW:
The search for your adequate degree of personal hydration (the amount of water you need to keep you well hydrated)
Increase the biophysical energy of water, through the use of holistic biotechnologies (Q Card)
Optimize the circulation of vital energy in the body
Improve your overall well-being and significantly reduce physical and psychological problems
Identify the most effective way to computerize the water you drink every day
Resolve your specific problems in a very simple and concrete form and, using adequately "informed" water, Mother Earth.
YOU WILL ALSO DISCOVER HOW TO RECEIVE FOR FREE HOLISTIC BIOTECHNOLOGIES TO GIVE YOUR WATER THE RIGHT FREQUENCY.
To find out more … Please complete this form and you will immediately receive the first RQI free video lesson.

Find out all the benefits of Informacional® water and how you can get them.
COMPLETE THIS FORM AND RECEIVE INFORMATION NOW.