MULTIMEDIA COURSE "RQI® SELF-EVALUATION AND COMMUNICATION WITH THE UNCONSCIOUS"
IN THE MULTIMEDIA COURSE "RQI® SELF-EVALUATION AND COMMUNICATION WITH THE UNCONSCIOUS":
You learn how to become aware of the real causes of your problems.
Discover how these prevent us from living our life happily and share it fully with the people around us. These contents are the milestone of the Method. Only by becoming aware of the true causes of our problems can we a priori exclude most of the old solutions and certainly cover the methodologies that the New Science provides us
Know our unconscious that controls 95% of our actions, thoughts and emotions.
Discover how to COMMUNICATE WITH THE SUBCONSCIOUS and find the most suitable solution for each one.
As a matter of fact, everyone is different, that's why solutions must be different. Ten people suffering from the same condition might need different solutions: for this reason it is fundamental that each one asks to his/her unconscious what is best for him/her.
WHAT IS THE COURSE ABOUT?
The Course is the complete video recording of the latest Course in Classroom "RQI® Self -Test and communication with the Unconscious that you can watch when and where it best suits you.
The course will always be available in the website personal area and can be viewed from any device connected to the Internet.
OVER 10 HOUR-VIDEO, STRUCTURED AS FOLLOWS: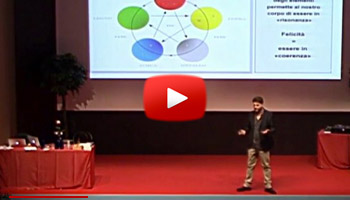 PART 1: Q-DAY
Theoretical introduction to the RQI and Q-Project
Time: 3 hours, 10 minutes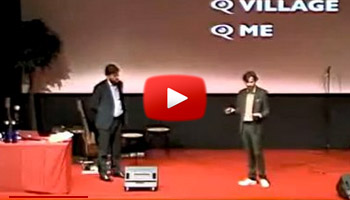 PART 2: THE TRUE CAUSES OF PROBLEMS
Description and incidence of various types of stress: physical, energetic, emotional.
Time: 20 minutes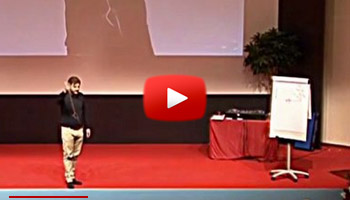 PART 3: BRAIN AND MIND
How the Brain Hemispheres, the Conscious and the Unconscious one work.
Time: 20 minutes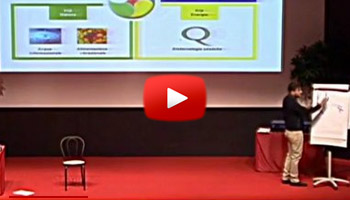 PART 4: THE 5 ELEMENTS OF THE CHINESE TRADITIONAL MEDICINE
What are and how the body energy flows work
Time: 20 minutes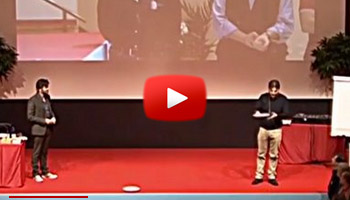 PART 5: COMMUNICATION WITH THE UNCONSCIOUS
Practice: Learn the muscular Self-test.
Time: 50 minutes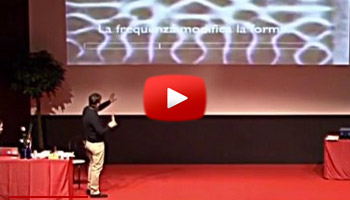 PART 6: DETOXICATION
How to give correct information to the body for Self-Well-being, eliminating HEAVY METALS and TOXINS, reducing the effects of ELECTRO-SMOG AND EMOTIONAL STRESS.
Time: 20 minutes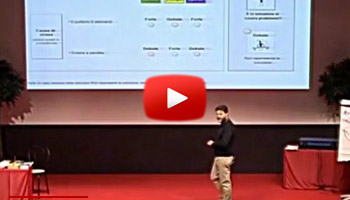 PART 7: THE TRUE CAUSES OF PROBLEMS
Practice: How to identify the true causes of problems.
Time: 20 minutes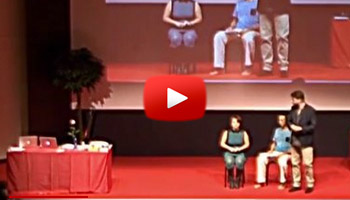 PART 8: THE BEST SOLUTIONS
Practice: How to identify the solutions to your problems.
Time: 40 minutes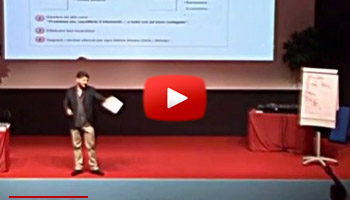 PART 9: INFORMATIONAL WATER
What are the real properties of this water
How to prepare the best water at home without additional costs of devices and equipment
How to identify the correct level of personal hydration (how much water is needed to reach a correct hydration)
How to easily increase water energy (which is defined as electrical conductivity)
Time: 30 minutes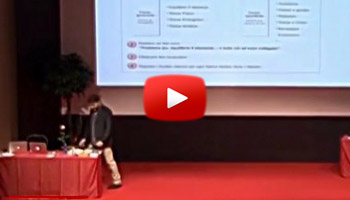 PART 10: VIBRATIONAL DIET
Introduction to Vibrational Diet: the importance of asking your unconscious whether the foods you are eating resonate with what you need, at any time in your life. How to self test food intolerances: this will serve to avoid costly tests and communicate directly with the Unconscious.
Time: 30 minutes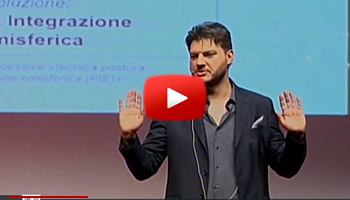 PART 11: HOLISTIC BIOTECHNOLOGIES
The fastest, most effective and economical way available today to rebalance the body energy flows and restore the natural power of self healing that is within all of us. Introduction and practical demonstration of acupuncture without needles through Holistic Biotechnologies.
Time: 30 minutes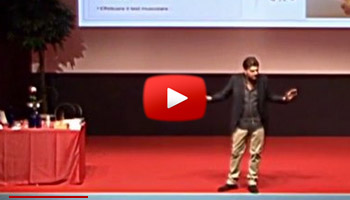 PART 12: UNCONSCIOUS AND CONSCIOUSNESS
How to bring the body to HEMISPHERIC INTEGRATION and balance communication between the left (rational) hemisphere and the right (emotional) hemisphere of the brain, abandoning stress and anxiety, insomnia and panic attacks. Introduction and demonstration on how to use the POWER OF INTENTION to modify the unconscious through commands dictated by the conscious mind.
Introduction and demonstration of the most efficient and modern energy psychologies to be free of past traumas, memories and emotional blocks, clearing the unconscious to finally return to a condition of inner peace. How to access the SUPER CONSCIOUSNESS (Superior Self)
Time: 80 minutes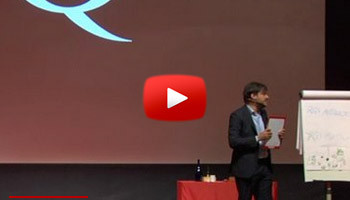 PART 13: BE MASTER OF ONESELF
How to live your life being independent from the others and from the external environment.
Time: 100 minutes
Ora ancora per pochi giorni in offerta lancio:
You can have all this
(instead of 144 Euros)
YOU CAN HAVE ALL THIS ONLY FOR
89 Euros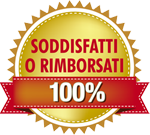 RISPONDIAMO ORA ALLA TUA ULTIMA DOMANDA..
L'RQI® FUNZIONA SEMPRE E PER TUTTI? LA RISPOSTA E' SI', INFATTI LO GARANTIAMO AL 100%

Q Institute garantisce massima qualità, assistenza e soddisfazione totale dei propri corsisti (100%): per questo ha inoltre demandato a SOS Utenti – Associazione in difesa dei consumatori la valutazione e composizione di ogni reclamo di chi non fosse motivatamente soddisfatto, nell'ambito di una collaborazione volta a offrire i migliori servizi e garanzie agli utenti.
HAI QUINDI UNA DOPPIA GARANZIA: DA Q INSTITUTE E DA SOS UTENTI!
VUOI SAPERNE DI PIU'?
Proprio per permettere ad ogni persona di partecipare e di imparare il Metodo RQI nel miglior modo possibile
I Corsi RQI vengono proposti con opzioni diverse.

Qualcosa non ti consente di cominciare subito ad imparare?
COMPILA SUBITO QUESTO MODULO.
Saremo felici di contattarti individualmente per fornirti le informazioni più adatte a te e alla tua situazione personale.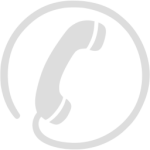 OPPURE CHIAMA IL NUMERO
0549 999594
Lascia i tuoi dati alla segreteria e sarai ricontattato il prima possibile!

Q Institute is the Training Institute founded by Marco Fincati and Enrico Caldari and was born to spread the valuable knowledge of the RQI method to the largest number possible of people in the world, not only in Italy, but also in Europe and abroad, in Italian, Spanish and English. The Q Institute staff now consists of a group of highly motivated people who are aware of the great value of the RQI, who work daily to disseminate totally free contents that has reached hundreds of thousands of people who contribute to the growth of consciousness for the whole humanity.
Business Income and Profit
Q Institute uses the income earned from courses and consulting to support the "living" costs of its business. For Class Courses: rent conference rooms equipped with all services, technical equipment, contractors and facilitators in support of participants. For Multimedia Courses: dedicated web hosting services, and the reserved area where you can view contents online (these do not expire and will always remain available), the help of a dedicated facilitator to ensure your understanding of what has been explained.
Moreover, Q Institute staff costs, made up of people willing to support you at all times before and after the course, the development, purchase and manufacture of free devices, operating and administrative costs, minimized thanks to the use of modern web technologies. Q Institute invests the whole annual profits of its business in the realization of the Q Project "A project aimed at changing the world, starting with oneself" and the diffusion of the online contents for the evolution of a collective conscience.