CONSULING AND INDIVIDUAL SESSIONS
BENEFITS OBTAINED BY THOSE WHO HAVE ALREADY TRIED:
Activation of the body's self-healing power for solving specific problems.
Rapid reduction of pain, inflammation, allergy and physical imbalances.
Increased strength, balance and elasticity of the body, at any age
Increase of general well-being and detoxification of the body from HEAVY METALS and TOXINS.
Improvement of sleep and rest.
Reduction of the effects of ELECTRO-SMOG and of the environment.
Increased serenity, inner peace and vital energy.
Improvement of physical and mental performance, in sport and at a professional level.
Reduction in skin and cell aging.
Achievement of ideal weight and intestinal balance.
Reduction of the perception of Daily Anxiety and Stress.
Release of fears, traumas and worries.
Increase in self-esteem and communication at a business and family level.
Greater sense of Realization, Satisfaction and inner balance(AUTHORIZATION AND DOCUMENTED TESTIMONIES WITH ANY SECONDARY EFFECT)
WITH RQI INDIVIDUAL ADVICE, YOU ARE PERSONALLY FOLLOWED BY A CERTIFIED RQI FACILITATOR AND YOU CAN:
find the REAL cause of your problem or blocks (imbalance of the 5 elements, physical, energetic, emotional, relational, professional, economic)
identify the BEST solutions that are right for you, and you will know which of these is a priority for you now (eliminate all uncertainty and not waste time, money and health with wrong solutions)
receive detailed information on how to apply solutions to problems
GET also a 21-day Holistic Biotechnology® kit to immediately apply this powerful and unique solution
BOOK NOW AND YOU WILL RECEIVE: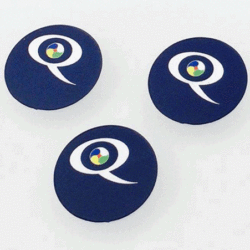 HOLISTIC BIOTECHNOLOGIES KIT
To immediately implement what you have learnt during the RQI Individual Consulting you will receive directly at home through an Express Courier a Holistic Biotechnologies kit consisting of 3 blue Q disk.
IN ADDITION TO BECOME INDEPENDENT: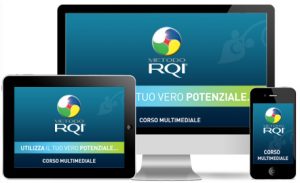 RQI multimedia course Self test and communication with the Unconscious
MORE THAN 10 HOURS OF VIDEO! The goal of the Q Institute is that Welfare, Independence and Self-realization can become your normal living conditions! That's why we give you this powerful tool that will always be at your disposal (it consists of the complete video recording of the last "RQI® course in Classroom-Autotest and communication with the unconscious", which can be viewed online whenever and wherever convenient for you).
TESTIMONIES
DO YOU WANT TO KNOW MORE ABOUT RQI® CONSULTANCY AND HOW IT CAN HELP YOU?

COMPLETE THIS FORM AND YOU WILL RECEIVE INFORMATION NOW.
We will be happy to call you/write
to you as soon as possible
to meet your specific needs and find,
together with you,
your best solution so that you can share,
at any time, your happiness.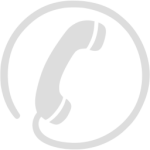 OR CALL THE NUMBER
0549 999594
Leave your data to the answering machine and we will get back to you!

Q Institute is the Training Institute founded by Marco Fincati and Enrico Caldari and was born to spread the valuable knowledge of the RQI method to the largest number possible of people in the world, not only in Italy, but also in Europe and abroad, in Italian, Spanish and English. The Q Institute staff now consists of a group of highly motivated people who are aware of the great value of the RQI, who work daily to disseminate totally free contents that has reached hundreds of thousands of people who contribute to the growth of consciousness for the whole humanity.
Business Income and Profit
Q Institute uses the income earned from courses and consulting to support the "living" costs of its business. For Class Courses: rent conference rooms equipped with all services, technical equipment, contractors and facilitators in support of participants. For Multimedia Courses: dedicated web hosting services, and the reserved area where you can view contents online (these do not expire and will always remain available), the help of a dedicated facilitator to ensure your understanding of what has been explained.
Moreover, Q Institute staff costs, made up of people willing to support you at all times before and after the course, the development, purchase and manufacture of free devices, operating and administrative costs, minimized thanks to the use of modern web technologies. Q Institute invests the whole annual profits of its business in the realization of the Q Project "A project aimed at changing the world, starting with oneself" and the diffusion of the online contents for the evolution of a collective conscience.